TechnoPharm 2014 - International Trade Fair for Life Science Process Technologies
TechnoPharm is the established European exhibition forum for production and research – solid and liquid forms – validation and GMP – clean room technology and analysis – practice and theory.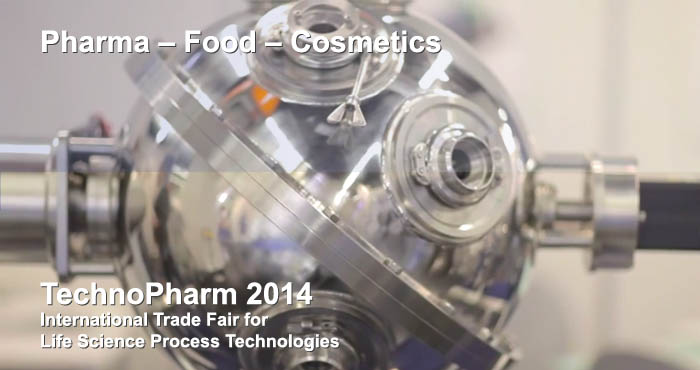 TechnoPharm 2014, Pharma – Food – Cosmetics
30 September – 2 October 2014, Exhibition Centre Nuremberg,
Exhibition halls 6 and 9, Entrances - Mitte, Ost
Approx. 250 exhibitors from 15 countries
Pharma, food and cosmetics are among the most innovative industries throughout Europe. 
Clean room technology places exacting demands on apparatus, plant and processes in view of clearly growing markets.
TechnoPharm is the only high-tech trade fair that presents the range of products purely for this market segment and in compact form.
Visit our principal!
Weiss Umwelttechnik GmbH

, 

Environmental simulation systems, 

Hall 9 / 9-332
Weiss Umwelttechnik is one of the most renowned manufacturers of both standard and special test systems for environmental simulation world-wide.
The product range comprises systems for temperature, weathering, temperature-shock and corrosion tests in all test space sizes for research, development, quality assurance and production.
To ensure a constantly high quality and durability of medical and pharmaceutical products we offer an wide standard program ranging from stability test chambers to walk-in climate chambers and special, customised units of every possible size.
Of course, our program is based on GMP, FDA and ICH guidelines.
The efficient after-sales-service ensures optimum support service and high operational safety.
Decades of experience in the most different ranges of application and the intensive exchange of views with our customers world-wide guarantee fruitful collaboration.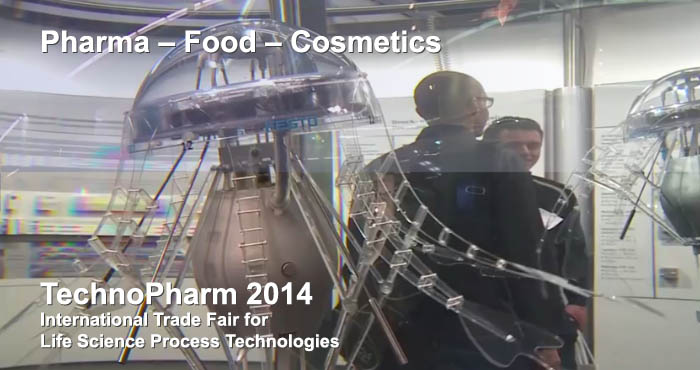 Exhibited Products
Photo-Stability Test Chamber Type 500-L
The photostability test chamber Weiss Pharma 500-L is characterized by an ideal light, UV, temperature and humidity distribution and can thus guarantee absolutely reproducible light, UV and climatic conditions.
The lighting equipment used complies with the ICH Guideline Q1B Option 2 and enables photostability tests to be carried out in less than 100 hours. One of the most important requirements in photostability tests is the homogeneous irradiation of the specimens. For this reason, all the specimens have to be positioned at the same distance from the light source.
Technical Specifications
Volume gross ca. 700 l, net ca. 460 l

Temperature Range +10°C ... +50°C

Humidity Range 20 ... 90% r.h.

Illumination max. 25000 lx

UV energy max. 3.W/m²

Light distribution approx. ±6%

UV distribution approx. ±10%
Pharma Test Chamber
The Weiss pharmaceutical cabinet series has been specially developed to meet the requirements of test laboratories in the pharmaceutical industry.
The working range of the cabinets easily meets the requirements of the ICH Guideline Q1A. The cabinets also permit the implementation of tests with other specifications in the performance range of the respective system.
Technical Specification
Temperature Range +5 ... +60°C

Humidity Range 20 ... 90% r.h.

Volume 600 l with 6 shelves standard*

Volume 1.300 l with 12 shelves standard*

Volume 2.000 l with 18 shelves standard*
* More shelves optional!
Control system
Micro-processor monitoring and control SIMPAC with colour touch panel

Control panel with LCD display and key pad for entering of set-point values
Walk In Pharma Test Chambers
Stability test chambers by Weiss Umwelttechnik can be validated and are designed specifically to meet your requirements. The insulation elements of the chambers can be optimally adapted to an existing building structure since adherence to standard dimensions is not necessary. The standard height is 2700 mm; other dimensions are possible. Micro-processor controlled control system corresponding to GAMP-GUIDE and FDA 21 CFR Part 11, with maintenance-free electronic temperature/humidity sensor
Technical Specifications
Temperature Range +20°C ... +45°C

Humidity Range 20 ... 80% r.h.
Climate Test Chamber WK3-0
Our climate chamber WK 3-0 was designed to simulate different climates and/or seasonal climates and climate zones, in particular for long-term and accelerated stability tests. The specimens which have to be exposed to a long-term test and/or an accelerated service life test played a primary role throughout the entire development and construction.
Stability tests as per the ICH guideline, climate tests in which the climate remains constant as per DIN 50 014 and IEC 60 068-2-3 and additional standards can be easily performed. The WK 3/0 can also be used as a temperature test chamber. The well-designed basic units together with numerous options allows for versatility.
Technical Specifications
Test Space Volume 180, 340, 600, 1000, 1500 l

Temperature Range -10 (+10)°C ... +90°C

Climate Range +10°C ... +90°C

Humidity Range 10 ... 98% r.h.

Digital measuring and control System SIMPAC

3.5" TFT-colour touch panel
Temperature and Climate Test Chambers WTL and WKL – Small, but highly effective!
Reproducible temperature and climate tests can be performed directly at your workplace. This is possible with the WTL and WKL chambers of Weiss. This series was specifically developed for use in laboratories. Compact dimensions - considerable intrinsic values.
Main Advantages
Ethernet interface

Large observation window and illuminated test space

High-quality double seals

50 mm access port

Upper and lower temperature, specimen protection according to EN 60519-2 (1993) adjustable, with separate sensor
Technical specifications
Test space volume 34, 64, 100 l

Temperature range +10°C ... +180°C / -40°C ... +180°C / -70 °C ... +180°C
Control system
The units of series WTL and WKL are suitable for program and fixed value operation, and are equipped with the modern, high-performance 32-bit control and communication system SIMPAC with 3.5"colour touch panel, which may edit and recall up to 100 test programs.