Battery Day NRW and Advanced Battery Power 2017
The Battery Day NRW presents the products, services and achievements of companies and institutions in NRW which are active in the battery technology and application market.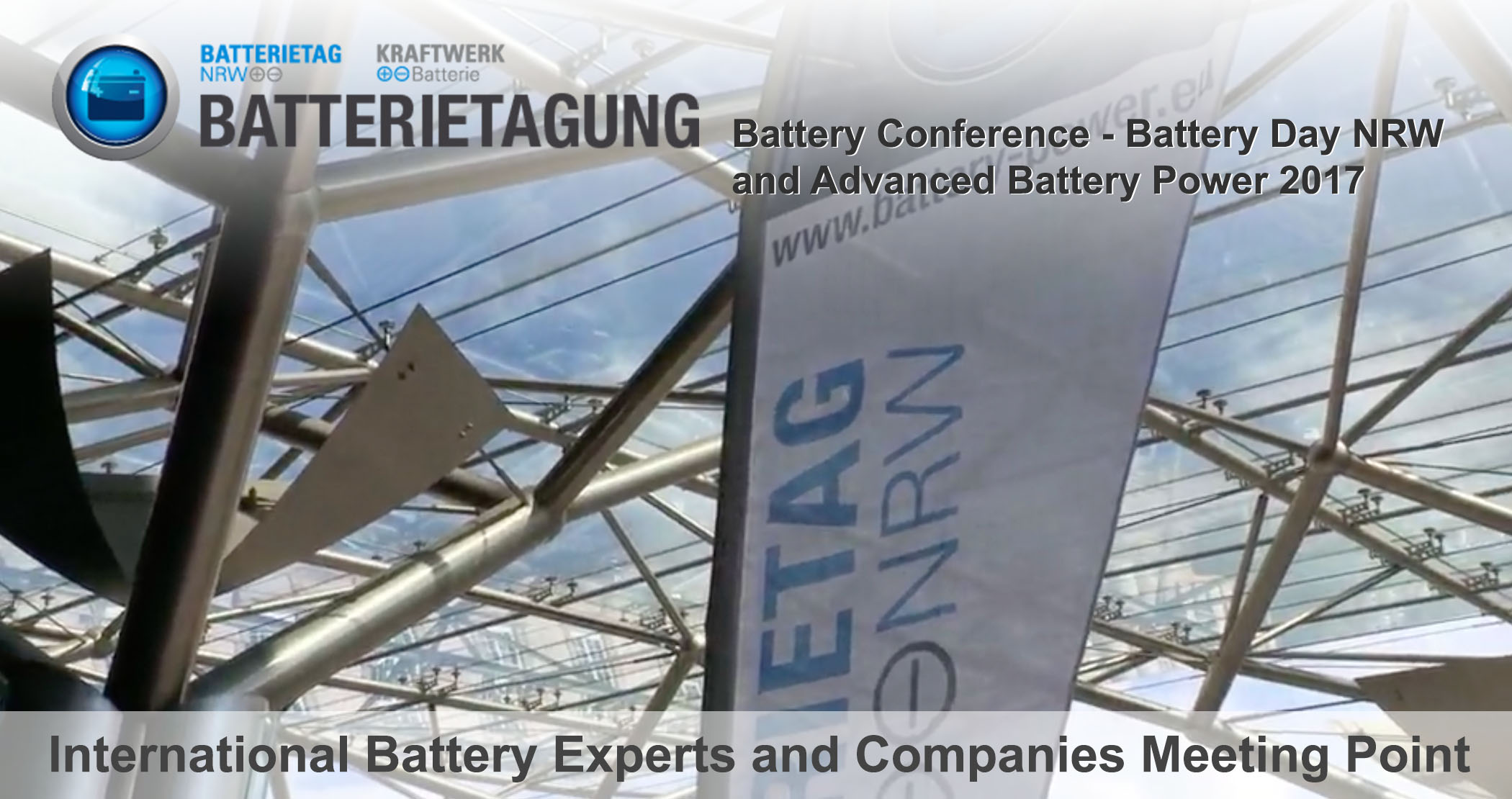 Welcome to Battery Day NRW – March 28-30, 2017 in Aachen / Germany
Preliminary seminars on March 28, 2017 
Five exciting seminars on the day before the scientific conference on "Advanced Battery Power" give additional attraction to the symposium. The seminars provide an overview of the most recent scientific developments and simulation techniques as well as a detailed introduction to battery know how. The seminars are held in German language.
Advanced Battery Power Conference 2017 with a successful call for papers 
Business and technical issues are presented by far more than 200 participants for the call for papers, which will be put together to a highly attractive programme by the scientific board in the next weeks. The Battery Conference 2017 in Aachen / Germany will be once more a meeting of point of international battery experts and companies.