50th Anniversary Weiss
Weiss-Umwelttechnik GmbH Is one of the most important producers of standard testing chambers and systems for environmental simulation worldwide.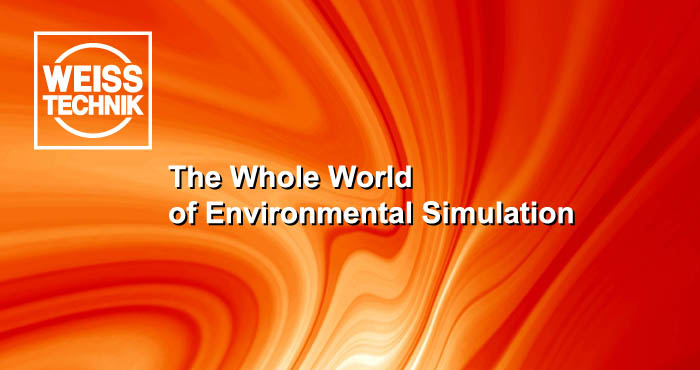 The product range includes 
T

emperature and climate testing systems 

T

est systems for simulated exposure to weather 

T

emperature shock 

C

orrosion and for long-time testing in various test chamber volumes 

Walk-in /drive-in chambers 

P

rocess-integrated plants for environmental simulation and biology are designed
Produced and installed in accordance with customer specifications.
Weiss Umwelttechnik is certified according to DIN EN ISO 9001.
The year of foundation is 1956.
That time, during the period of reconstruction of German industries Karl Weiss founded the Karl Weiss company in Giessen, Germany.
The job was the production of physical measuring equipment.
Soon, environmental simulation and air conditioning were added as new business fields. The company grew very fast and moved from Giessen to Lindenstruth in 1963/64.
Since that time the company has permanently been increased due to new production fields.1978 Weiss Technik became member of the Schunk Group. 
In 1986 Weiss Technik was separated in the business fields environmental simulation and air conditioning technology which was an important event in the company`s history.
Weiss Klimatechnik GmbH and Weiss Umwelttechnik GmbH were founded. 
In 1995 Vötsch Industrietechnik in Balingen was acquired from Heraeus in Hanau.
Since that time Weiss expanded internationally. 
In 2006 the Weiss Group comprises 8 subsidiaries and approx. 35 agencies world-wide.