Crystal Instruments – A true expert in dynamic measurement
Crystal Instruments (CI) is a leading worldwide manufacturer of system and software for machine monitoring, dynamic measurement, vibration and acoustic testing.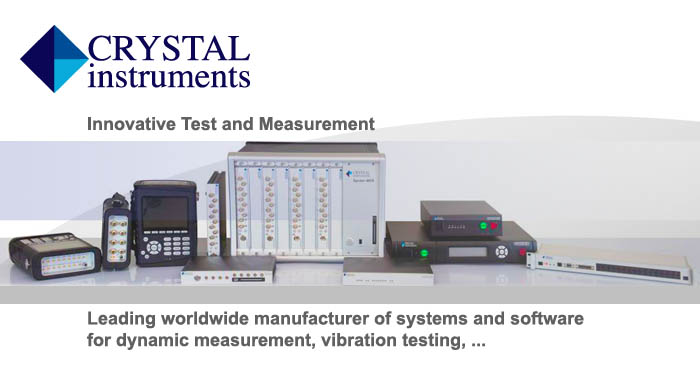 CI's products are used for machine diagnosis, design verification, product testing and process improvement by manufacturers of all types of electronic and mechanical products.
Crystal Instruments Product list

Crystal Instruments Products - Areas of Applications

Crystal - Spider-81 Vibration Controller

CoCo-80/90 - Delivers state of the art lab quality performance
Avoid malfunctioning development and minimize claims within warranty period.
To help you with that, we offer you high-precision measuring instruments and test equipment.

Do not hesitate to contact us. We send you a reply as soon as possible.